include "lang-nav.inc" ?>
MADISON MORRISON: A brief biography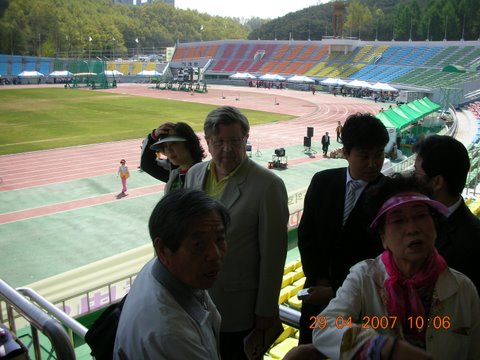 Kwon reunion, Andong, South Korea, April 2007 (MM with other Kwon family members)
매디슨 모리슨은 여러 차례 한국의 방문하였으며, 매번 Korea라는 제목으로 글을 썼으며, 이 글들의 모음집이 이제 여기에 실리게 되었다. 첫번째 방문시에 그는 "MM의 한국"이라는 제목의 글을 썼다. 이 글은 이후 확장되고 마지막 버전에서는 "서울 이남"이라는 제목으로 재편집되었다. 이를 위해 매디슨 모리슨은 한국을 버스로 17일 동안 청주, 전주, 광주, 부산, 경주, 포항, 강릉, 그리고 인천에 이어지는 여행을 하였다. 그의 두번째 팜플렛은 "제주도"라는 것이었는데, 그는 제주문화예술재단의 초청으로 제주시에서 "호머와 서양 서사시 전통"이라는 제목으로 강의를 하게 된 것을 계기로 제주시를 일주일 동안 방문하면서 이 글을 썼다.
몇 년 후, 한국미술가 전시를 위해 뉴욕으로 갖던 갤러리하리의 스탭과 함께 한국으로 오게 된 그는 일주일동안 서울에 머물고, 그 다음에는 며칠 동안 경주에 머물게 되었다. 서울에서의 글과 경주의 한진호스텔에서 권영정과 그의 아들 권오국과 의 인터뷰 글을 합쳐져서 MM의 한국에 추가되었는데, 이 소책자는 후에 Korea라는 소책자의 한 부분으로 "서울열차"라는 제목으로 다시 실리게 된다. Korea는 초기의 자료 모두를 실고, 재편집하고 재인쇄하게 된다. Korea의 마지막 부분은 "미키마우스 신라왕조를 방문하다"라는 제목으로 그가 4번째 한국방문 중에 쓰여진 글을 실고 있다.
MM은 40개의 팜플렛과 책을 저술하였다. 그의 책들 중에는 주일의 하루하루와 이들의 관련된 신성에 기반을 둔 우주론적 서사시인 "신들의 문장" 속에 있는 26권 중 19개를 포함하고 있다. 그는 전에 유럽과 미국의 교수로 있었으며, 은퇴를하였고, 최근에는 이탈리아, 중국, 세르비아, 루마니아 그리고 베트남에서 강의를 하였다. 예일대학을 졸업하고, 하바드대학에서 철학박사학위를 받은 모리슨 교수는 여러 해 동안 미국에서 서구문화를 강의하였으며, 이후에는 미국에서 아시아 전문가로 제2의 인생을 시작하였다.
1990-91년 그는 타일랜드의 탐마사트 대학교에서 서구문학 교환교수로 있었으며, 1988-89에는 인도에서 풀브라이트 강사로 있었으며, 1983-84, 1984-85 그리고 1991-92년에는 대만의 자연과학위원회의 교환교수로 있었다. 1997년에 그는 로마대학교에서 교환교수로 있었다. 그의 집은 현재 타일랜드의 좀틴에 있다. 하지만 그는 종종 타이 뻬이에 있는 자신의 가족들을 방문하고, 경주의 권씨 가족을 찾아가곤 한다. 그는 독서, 강의 혹은 다양한 주제에 관한 단기강좌가 있는 곳이라면 세계 어디든 마다하지 않고 간다.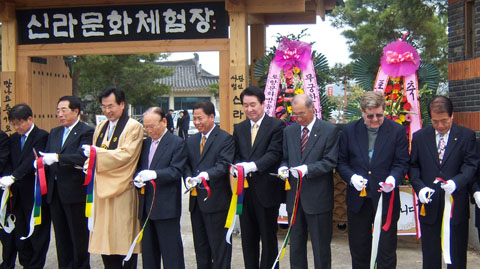 Ribbon-cutting ceremony, Silla Culture Experience Center, Gyeongju, South Korea, March 2008 (MM, second from right; Gyongju's Mayor, fourth from right, director of the Center, fifth from right)
MADISON MORRISON has visited Korea several times, producing on each occasion a segment of a now unified collection that bears the title Korea. On his first such trip he wrote Korea 2004 (subsequently expanded, edited and re-titled "South of Seoul" in the final pamphlet). For this he undertook a tour by bus of South Korea, visiting Cheongju, Jeonju, Kwangju, Busan, Gyeongju, Pohang, Gangneung and Incheon. A second pamphlet, Jeju-do, he wrote during a stay in Jeju City sponsored by the Jeju Art and Culture Foundation, where he gave a lecture on "Particular and Universal in Homer and the Western Epic Tradition."
Several years later, returning with the director of Hari's Gallery and Korean artists who had exhibited at ArtExpo in New York City, he stopped in Seoul for a week, then visited Gyeongju for a few days. His pages on Seoul, as well as an interview with Young-joung Kwon and his son, Oh-guk Kwon, at the Hanjin Hostel in Gyeongju, he collected in MM's Korea, later re-titling them Seoul Train in the larger pamphlet Korea, which absorbs Korea 2004, Jeju-do, re-edits and reprints most of the earlier materials. The final section of Korea, "Mickey Mouse Visits the Silla Dynasty," MM wrote during his third visit to Gyeongju in 2007.
Morrison is working on a life-long project, a cosmological or universal epic, Sentence of the Gods, based on the days of the week and their correlative divinities. Twenty-five of its 26 books have been published. Formerly a university professor, who had served in Europe, Asia and America, in retirement he has given recent lectures in Korea, Vietnam, Romania, Serbia, China and Italy. A graduate of Yale (B.A.) and Harvard (A.M., Ph.D.), he taught western culture for many years in the USA, where he began his second career as an Asian specialist.
During 1990-1991 he served as Visiting Professor of Western Literature at Thammasat University in Thailand; during 1988-1989, as Fulbright Lecturer in India; during 1983-1984, 1984-1985 and 1991-1992, as National Science Council Visiting Professor in Taiwan. In 1997 he served as Visiting Professor at the University of Rome. MM makes his home in Jomtien, Thailand, but often travels to be with his own family in Taipei, Taiwan, and the Kwon family in Gyeongju. He is always available for readings, lectures and short courses anywhere in the world.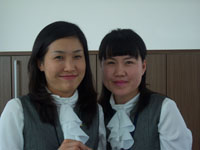 At the Gyeongju Intercity Bus Station Kiosk: Hey-sook Han and Su-jin Kim

Many thanks to the staff of the Korea National Tourist Organization offices in Cheongju, Kwangju and Gangneung, to the director and staff of the Jeju Art and Culture Foundation and to the staff of the four tourist information kiosks in Gyeongju and environs